Chulip Girls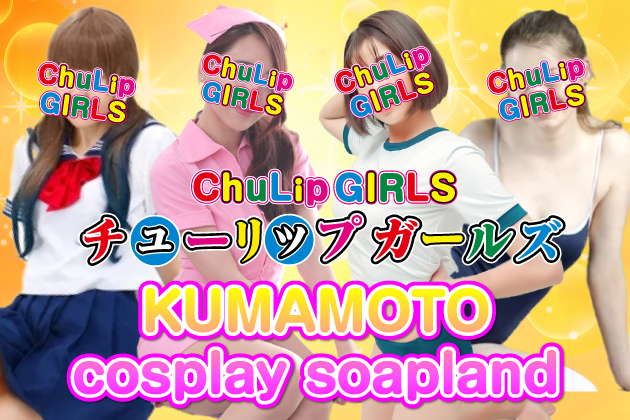 Coupon
Mention about「Fukuoka Erotic Guide」
Total price (including photo nomination fee)
60 minutes ¥28,000→¥23,000
90 minutes ¥38,000→¥32,000
120 minutes 48,000 yen → 41,000 yen
[MAP]

INFORMATION
It is "Tulip Girls" where you can play at the best value in Kumamoto/Chuo-gai☆
If you look at the pictures of our staff, you'll understand! We're not just a cheap shop!
We are hiring with a firm focus on the quality of girls.
The inside of the store is also beautiful and luxurious, and I am confident in the customer service of the staff!
Selectable cosplay is very popular☆
You can choose from "Uniform", "Nurse", "Gym Suit" and "Swimwear"!